Herzfokus Akademie - Marie-Anne Kannengießer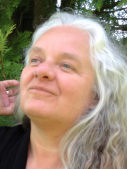 Marie-Anne Kannengießer
(357)
The contact option is only available for registered members
About me
I was born on the 10th of october in 1961, in Bavaria. After having studied veterinary science and having worked as a vet for several years, fate turned my life upside down and offered me a new pathway of spiritual development and healing. Having mastered that I founded the "Herzfokus Academy" in 2014 and offer my knowledge and healing to those in need.
I am searching for:
Premium Clients für meine Programme

Premium Clients for EVOLVE and HERZFOKUS Coaching
Offer:
Subliminal Audios für den Zugang zu verdrängten Traumata, Heilung emotionaler Traumata, Neuprogrammierung für ein Leben in Frieden.

Sublimanal audio remedies to connect to hidden trauma, healing of emotional trauma, setting new pathways for a stressless and peaceful life.
Specialised in:
Heilung emotionaler Traumata

Healing of emotional trauma
Description:
Transition ist die sicherste und humorvollste Methode Dich von Deiner persönlichen "Insel des Unglücks" zur "Insel des Glücks" zu bringen.
Transition is the most effective and joyfull way to quit your personal "Island of disaster" and finally get to your desired "Island of Happiness".